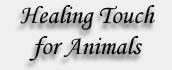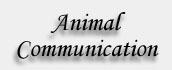 Every companion is special, which is why we do not want anyone to feel they are unable to afford the services that Cherished Companions offers. As a result, the following rate discounts are available. We reserve the right to request proof that you qualify for the discount you are taking.

Volunteer Rate

If you volunteer for an animal resuce organization, the rate for pet sitting visits is $12.50.

Senior Discount

If you are a Senior Citizen, please deduct 15% from our normal rates for all services.

Animals Currently in Foster or Rescue

Reiki, Healing Touch for Animals, and Animal Communication consultations are free of charge for animals currently in rescue or being fostered through a rescue organization.

Adoption Donation

If you adopted your pet from Cherished Companions or any other rescue organization, you can take up to three Reiki, Healing Touch for Animals, or Animal Communication consultations at 50% off the normal rates.

You may also choose to pay the full fee and we will donate 50% of the normal rate to the rescue group of your choice.

Sliding Fee Scale

If you feel you cannot afford to pay the full price of a consultation, a sliding fee scale is available (based on income). Please contact us for more information on this program.